The Story of Snyder Environmental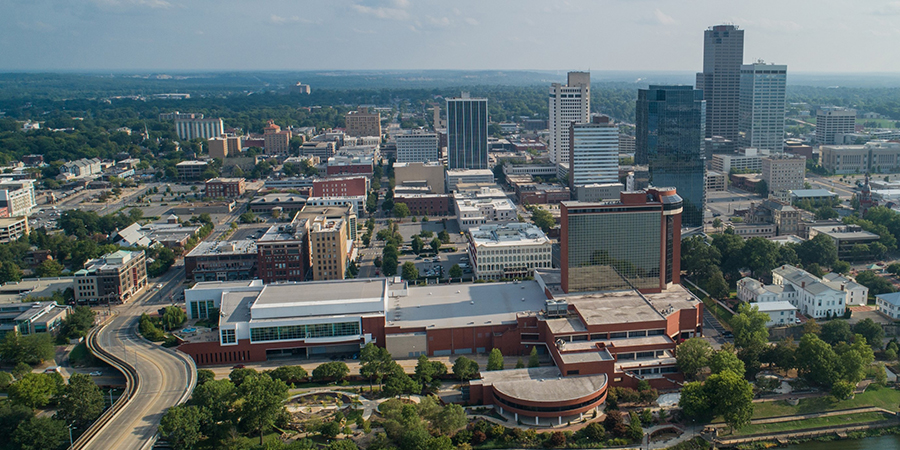 Snyder's geographical reach, bandwidth, and capabilities have expanded drastically since their 2001 founding.
They've developed into a full-service company, now providing a wide range of transformative abatement, remediation, and environmental services to their long-standing client partners.
The true beneficiaries of all this progress have been the communities that Snyder serves.
By alleviating various environmental concerns that hinder infrastructure and important buildings, Snyder has helped numerous communities grow and achieve renewal. Businesses, neighborhoods, and even entire city districts have been revitalized through their dedicated partnerships.
TRANSFORMING COMMUNITIES BY CLEARING THE WAY FOR GROWTH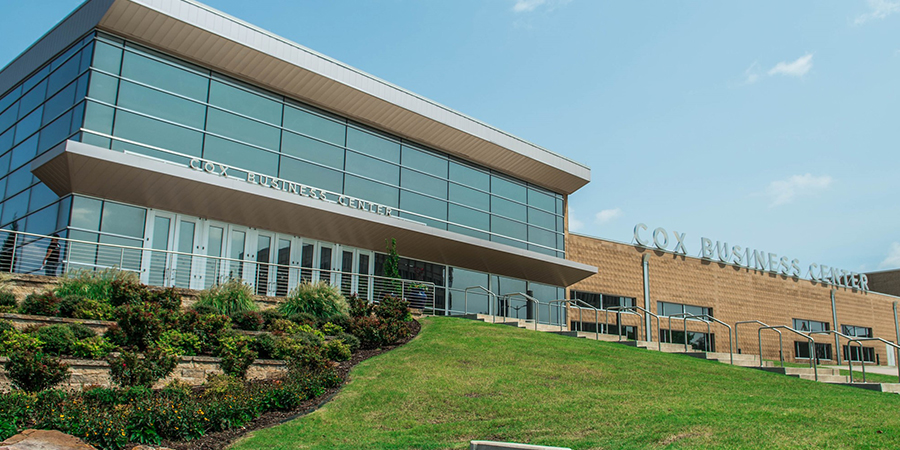 Growth is often made possible by the removal of the things that hinder it. Snyder Environmental makes this happen every day for their clients across the southern U.S.
Snyder's projects often mark the beginning of a community's revival. They usually involve taking a previously undesirable area and turning it into a place that's attractive for businesses, developers, and other drivers of change. This clears a path for the arrival of healthier infrastructure, new businesses, more residents and visitors, and a flourishing local culture connecting it all.
Snyder's work in downtown Little Rock, Arkansas is a fantastic example.
 Snyder has performed over 1,000,000 square feet of asbestos abatement, lead paint remediation, and interior demolition in Little Rock's Main Street corridor as part of a collective community revitalization effort. The area was transformed both visually and economically, with social life and business blossoming as a result.
Other prominent Snyder Environmental projects include a 400,000-square-foot abandoned mall, a U.S. military ship that survived the attack on Pearl Harbor, and a massive FedEx processing hub.
Snyder's case studies page contains even more examples of their transformative work. You can explore them here.
ACHIEVING SUCCESS THROUGH THEIR CORE CHARACTERISTICS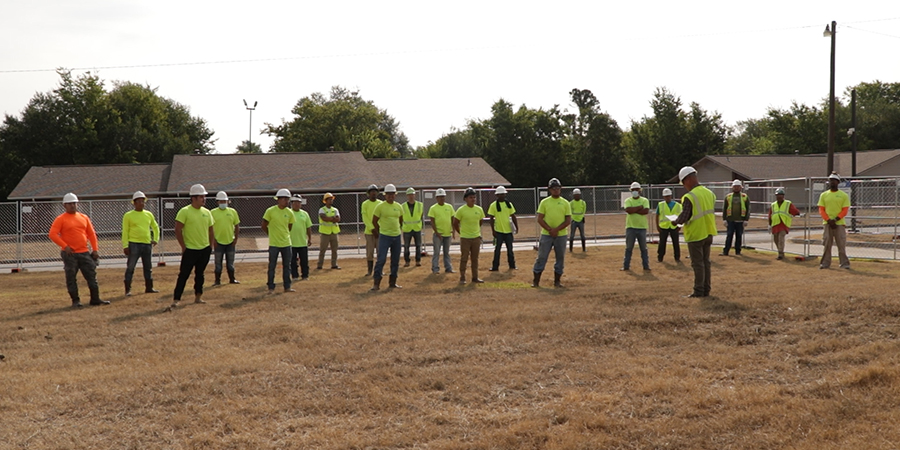 Helping overhaul communities to bring about economic and social renewal is an immense endeavor, but Snyder gladly accepts the challenge. Their passion for their work is made clear in the way they perform it.
Snyder's safety-driven diligence, unmatched staffing capabilities, deep industry experience, and outstanding customer service give them the ability to succeed across projects of all sizes and complexities.
From day one, the people at Snyder have made it their mission to do things the right way, for the right reasons. They help remove the risks facing their clients in order to support them and give them a fighting chance to achieve prosperity.
It's part of who they are.
HEEDING THE VALUES OF LOYALTY & INTEGRITY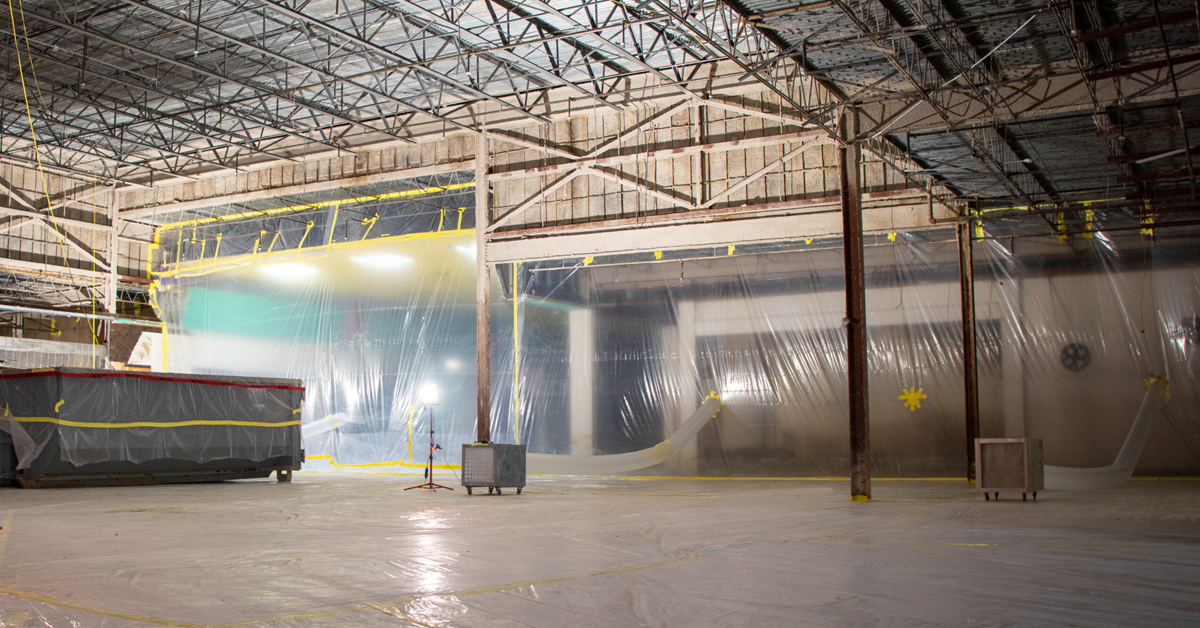 Snyder's humble beginnings laid the groundwork for their immense future growth.
Loyalty would guide their client relationships and integrity would shape their motivation. However, these things didn't occur out of a desire to achieve greater profits or unlock new business opportunities. Snyder built their company culture on these values simply because it was the right thing to do.
Since the company began, Snyder has repeatedly expanded their coverage and capabilities to better serve their client partners—often at their request. This has allowed Snyder to grow out of the greater Central Arkansas area and into neighboring states, all the while building out their extensive service offerings.  
Throughout this growth, Snyder has always put their clients first. They've continued to solidify and prove their reputation as a loyal company that can be trusted to deliver, no matter what.
JOINING FORCES WITH EIS
Snyder Environmental joined the EIS family in 2019.
Before the acquisition, EIS and Snyder were following similar paths, both achieving impressive regional growth while advancing their turnkey service offerings. They were aligned from the start—the transition was seamless and exciting for everyone involved.
Right away, Snyder was able to expand their technical know-how by cross-collaborating with the other best-in-class leaders that make up EIS. They even extended their service lines, thanks to Simpson Environmental Services (who joined EIS shortly after Snyder) allowing them to continue to set the standard with NADCA-certified HVAC duct cleaning.
When it comes time to bring about transformation—whether it be for a small business, a large industrial facility, or an entire neighborhood—Snyder will make it happen. And the process will be quicker and easier than ever before. 
LEARN MORE ABOUT THE EIS FAMILY
EIS is a leading provider of mission-critical environmental and infrastructure services in the United States, serving a wide variety of public and private end markets. We offer a full suite of compliant and turnkey abatement, remediation, and demolition solutions that protect the health and prosperity of communities throughout the U.S.
Our trusted family of companies includes:
Earth Services & Abatement
1 Priority Environmental Services
Snyder Environmental
Potomac Abatement
Simpson Environmental Services
Iowa Demolition
AET Group
To read the stories of our clients and learn what makes the EIS family such an ideal partner, explore our case studies.