The Story of Eagle Environmental
Set apart by a legacy of trust, compliance, and exceptionally positive client experiences, Eagle Environmental Consulting, Inc. (Eagle) is the go-to partner for many of Colorado's most prominent upstream oil and gas companies, regional retail petroleum marketers, and local real estate developers.
This comes as no surprise, considering they tackle complex environmental challenges with unmatched safety, precision, and speed.
Whether they're assessing an underground storage tank (UST) system release at a gas station or implementing an advanced remedial solution at an upstream oil and gas facility, Eagle is always at the top of their game—they have been since the day they got started.

SMALL BUSINESS, BIG AMBITIONS
After spending time working at large corporate environmental consulting firms, Martin Eckert III (current President of Eagle) decided it was time for a change. He couldn't get behind the "profits over people" mindset that seemingly guided these companies.
So, Martin started doing additional work on the side as an independent contractor.
Everything started to fall into place in August of 2005 when he approached a small retail petroleum operator in need of an environmental consulting partner.
Having worked closely with the State of Colorado's gas station UST cleanup reimbursement program at his full-time job, Martin knew how valuable of an opportunity this was. He reached out to his co-worker at the time to get involved. The duo put together a business plan, secured the client's trust, and got to work.
And just like that, Eagle came into existence. Their business was small, but their ambitions were enormous.
RAPIDLY EXPANDING THEIR REACH AND CAPABILITIES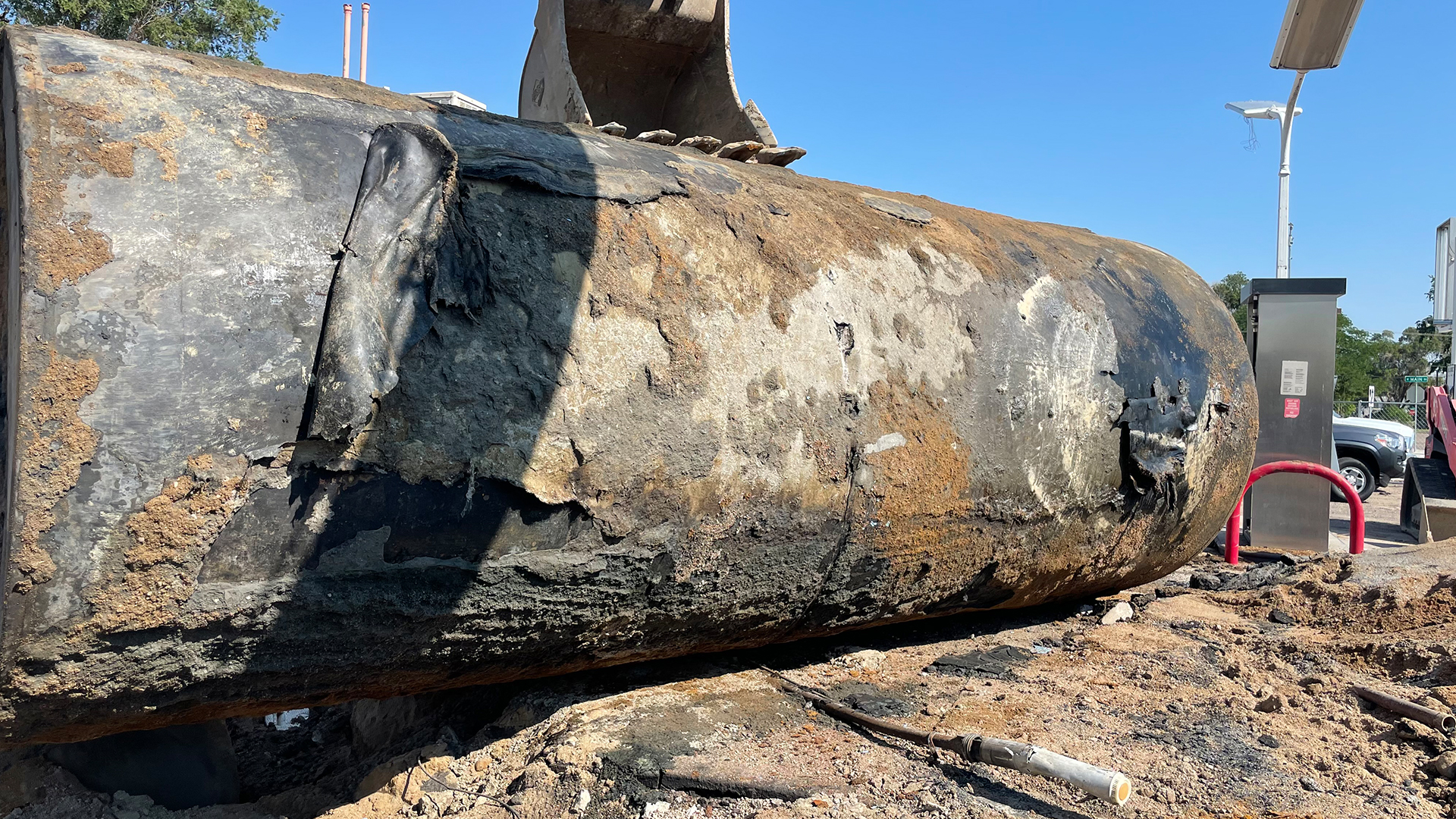 In 2006, Eagle became a State Lead Contractor for the State of Colorado. They secured a 5-year contract through the Colorado Department of Labor and Employment – Division of Oil and Public Safety (CDLE-OPS) to assess and remediate potential soil or groundwater contamination at locations throughout Colorado where the State assumed characterization and remedial responsibility.
The contract brought a massive influx of opportunities for Eagle. Soon, they'd be working on numerous downstream retail petroleum projects for a variety of different clients throughout the state.
By 2008, Eagle Environmental moved into their first office building and hired their first employee. They were already in their second location just a year later, after bringing on a few more team members.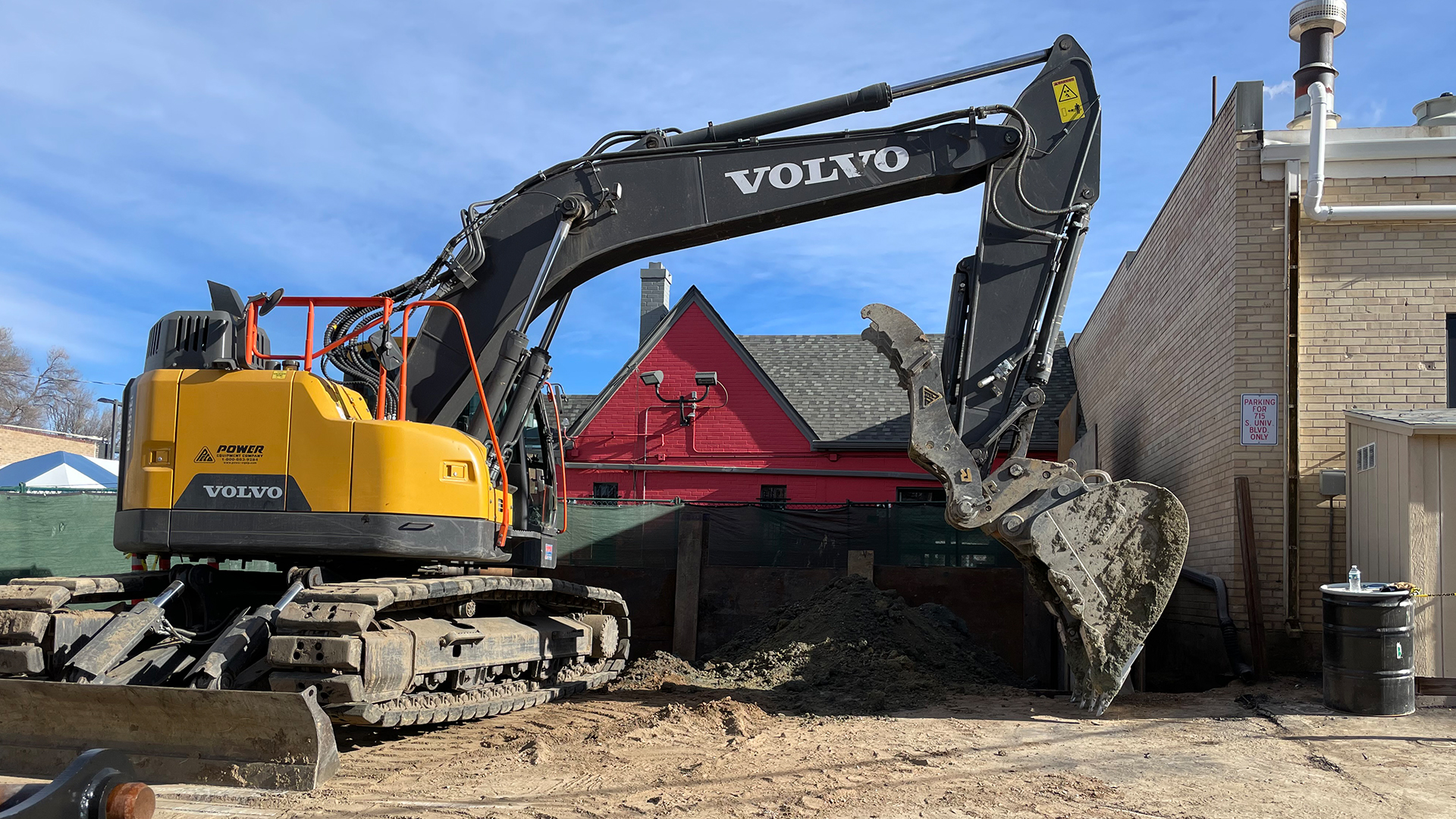 Things really ramped up in 2012 when upstream petroleum companies (businesses that explore and produce oil and gas) started partnering with Eagle due to their impeccable track record. They've been building on this momentum ever since.
After 17 years, 36 employees, and 4 offices, Eagle is now the embodiment of a one-stop shop for clients within the petroleum industry and local developers looking to purchase commercial and industrial properties.
Plus, Eagle's successful history working with regulatory agencies in Colorado, New Mexico, Kansas, and Wyoming, as well as the Environmental Protection Agency (EPA) makes them an ideal compliance partner. They guide clients through all the complex regulatory processes whenever contamination is discovered beneath their properties, keeping them informed about the potential challenges and milestones present in working toward a "No Further Action" determination.
Eagle uses their own equipment to perform drilling, utility clearance, and mobile remedial activities, providing their clients with faster completion times. They design, install, maintain, and operate their own permanent and mobile remediation systems. From the moment they first diagnose a subsurface contamination issue to the day they're finished solving it, Eagle handles everything for their clients.
PRIORITIZING TRUST, COMPLIANCE, AND CLIENT EXPERIENCE EVERY STEP OF THE WAY
Oil and gas companies can't afford to make mistakes, and neither can the environmental contractors they partner with. The stakes are just too high.
Eagle has shown clients time and time again that they can be trusted.
For example, when a prominent upstream petroleum company had a release occur at a location with approximately 12 production wells, it left Eagle Environmental with essentially no margin for error. If they were to accidentally hit any of the underground pipes or utilities while drilling and installing the remediation system, it would've cost the client hundreds of thousands of dollars per day and dealt serious damage to the surrounding soil and groundwater.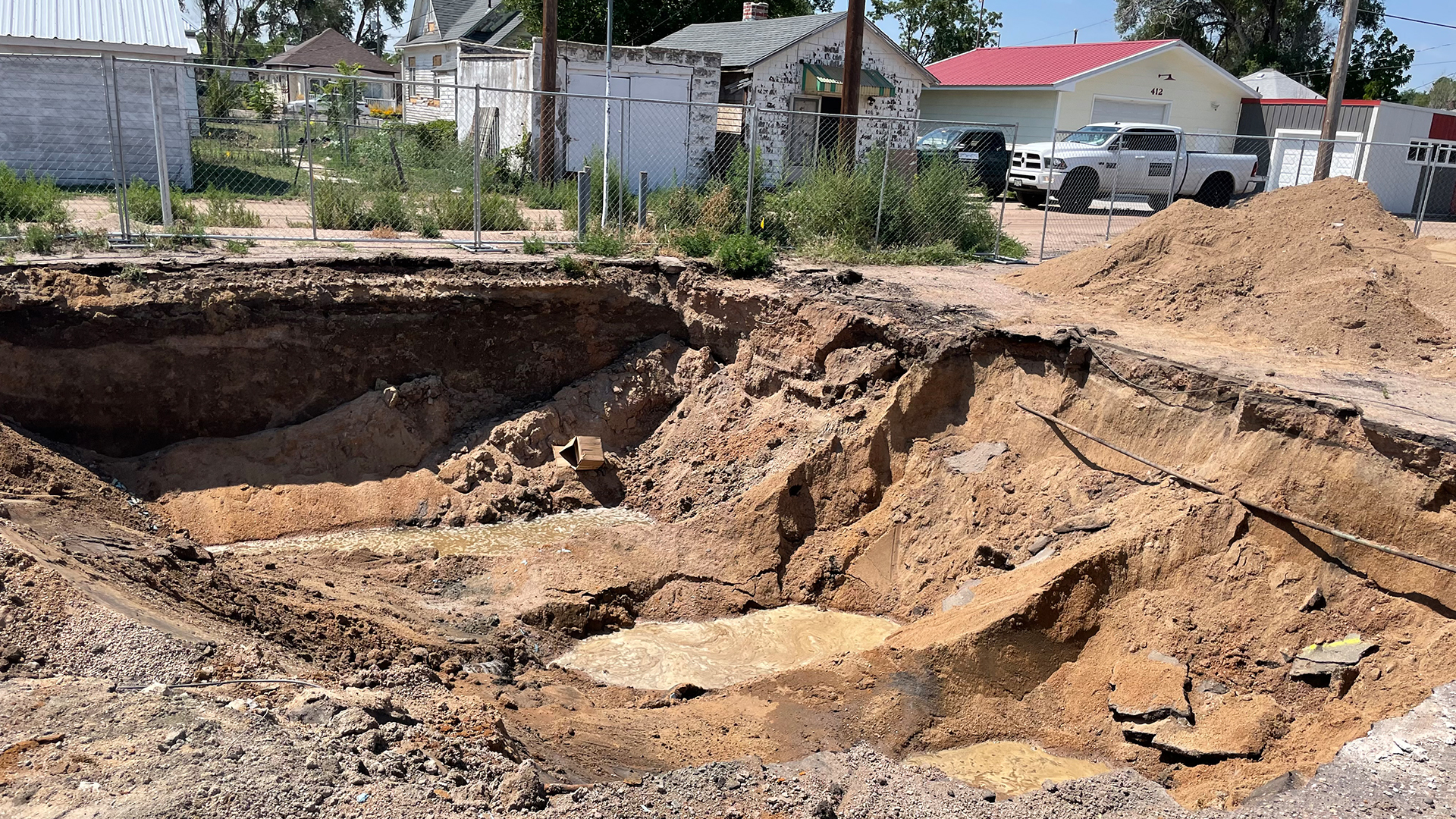 On top of that, the client had to worry about turnaround time, as the location could not be shut down for an extended period of time. Eagle characterized the release with 48 groundwater monitoring wells, pilot-tested a proven remedial approach, installed 55 remedial wells, and began remedial implementation within a month of initial characterization—using their own equipment to do it all.
So, what's allowed them to set the bar so high? To put it simply: Martin's company vision.
From the moment he co-founded Eagle in 2005, Martin has made sure to put his clients' needs first. He's maintained personal relationships with each of them, always serving as a direct point of contact.
Martin's open communication style and decades of industry experience have contributed greatly to his company's unrivaled speed and precision. By doing things the right way, Eagle's 36-person team can compete with and often outperform firms with 150 to 200 employees.
At the end of the day, this makes things easier for clients. They can have peace of mind knowing that Eagle will handle every aspect of their project quickly, correctly, and honestly.
JOINING THE EIS FAMILY OF COMPANIES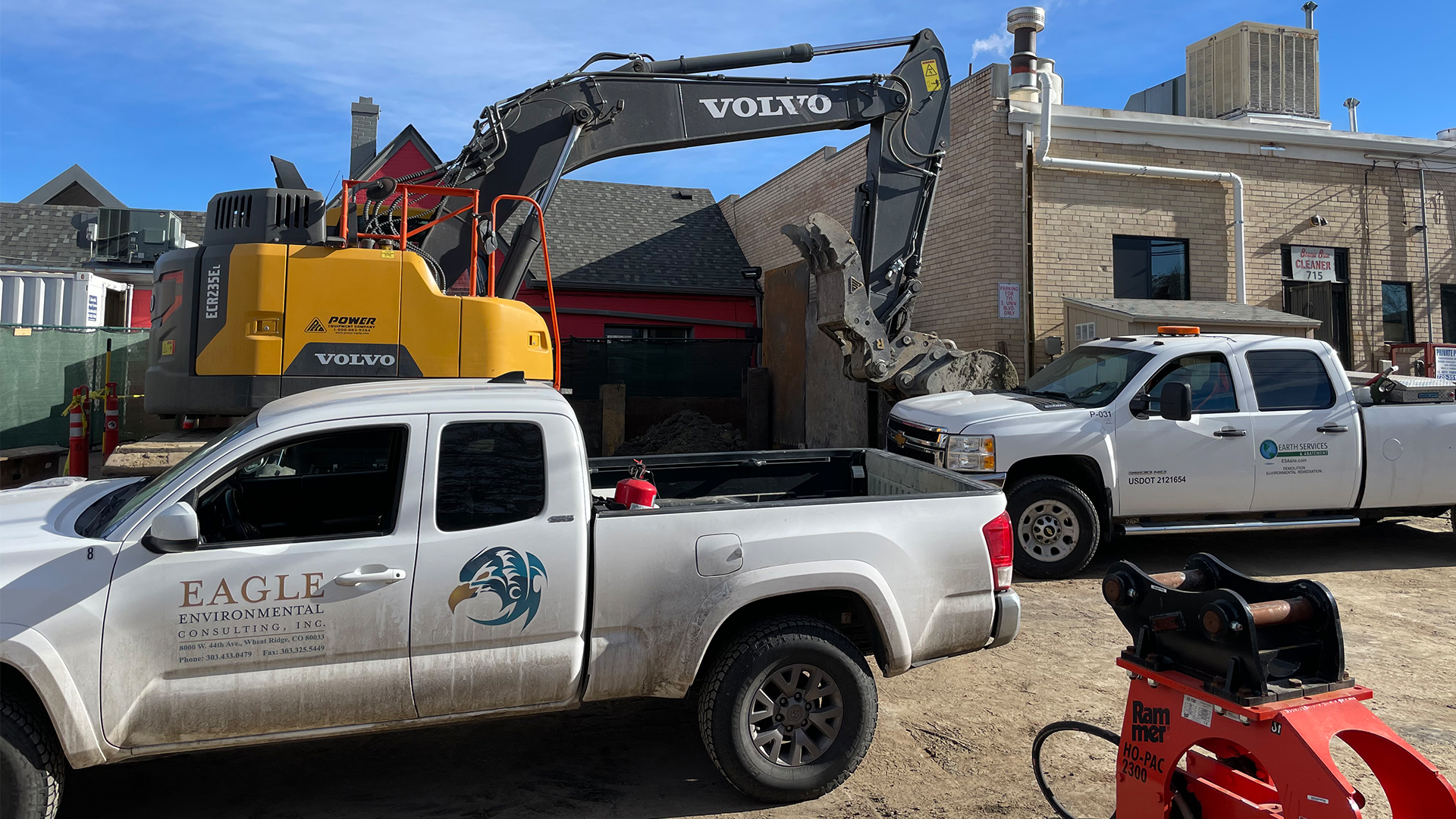 When Martin was approached by EIS in 2020 to discuss the possibility of an acquisition, he quickly got excited.
The EIS family of companies brought a unique combination of collective growth strategies and autonomous leadership practices. Martin was thrilled to know that he could expand Eagle's horizons alongside EIS with a customer-first mindset.
Most importantly, Martin knew that EIS could help him provide his team members—some of whom have been with the company for over 10 years—with more valuable career development opportunities.
Finally, in October of 2022, Eagle officially joined the EIS family. Martin has already teamed up with Earth Services & Abatement (ESA) for a large excavation project, signifying the first of many successful cross-collaborations to come.
With the support of EIS, Eagle's ambitions will become even bigger, and so will their impact.
LEARN MORE ABOUT THE EIS FAMILY
EIS is a leading provider of mission-critical environmental and infrastructure services in the United States, serving a wide variety of public and private end markets. We offer a full suite of compliant and turnkey abatement, remediation, and demolition solutions that protect the health and prosperity of communities throughout the U.S.
Our trusted family of companies includes:
Earth Services & Abatement
1 Priority Environmental Services
Snyder Environmental
Potomac Abatement
Simpson Environmental Services
Iowa Demolition
AET Group
Eagle Environmental Consulting, Inc.
To read the stories of our clients and learn what makes the EIS family such an ideal partner, explore our case studies.