The Story of Iowa Demolition
Iowa Demolition, an EIS company, has been solving clients' environmental and demolition problems throughout the Midwest for a decade.
However, their story began long before that.
IT ALL STARTED WITH TWO CO-WORKERS
Iowa Demolition's co-founders, Dan Marx, Senior Field Superintendent, and Mike Berst, Midwest Managing Director, spent about 10 years working together at a different demolition company in Des Moines before forming their own business.
Dan Marx is one of the top demolition experts in the area and a true mastermind of all field-related matters. He's been in the industry for nearly 30 years, with countless projects under his belt as a demolition and construction crane operator.
One day in the early 2000s, at Dan's previous job, an energetic new dump truck driver came bursting into the office trailer during lunch. It was Mike Berst.
Mike's excited voice pierced through the hum of mealtime chatter the second he came running through the door. Embarrassed, facing a room full of confused stares (Dan included), Mike hurriedly asked about a load he was assigned to haul. Dan thought to himself, "this guy's never going to last."
Funnily enough, the two began working together right away. Dan would tear things down with his crane and Mike would haul the materials away in his truck.
As the pair interacted more and more, Dan began to take Mike under his wing. He was dedicated to helping him grow both his technical and operational skills, leading Mike to eventually become the company's operations manager.
Dan knew the complexities of fieldwork like the back of his hand, and Mike was an expert at orchestrating the logistics behind it all. The two of them knew how to work hard. But most importantly, they knew how to work together. When their employer at the time was bought out by another company, starting their own business seemed to be the next logical step.  
A gap in the market needed to be filled—it was now or never. They had the skills they needed to succeed, and the customers they'd already been working for knew it, too.
So, Dan and Mike got to work in 2012 doing what they do best: tackling near-impossible jobs and forming long-lasting partnerships with their clients.
DEMONSTRATING DEDICATION, FROM DAY ONE
There were essentially no partnership-based demolition contractors in the Des Moines area before Iowa Demolition opened their doors. Most businesses were mom-and-pop shops chasing bids.
But Dan, Mike, and the Iowa Demolition team didn't want to dash from jobsite to jobsite like their competitors. Servicing a client once and then moving on to the next wasn't the best way forward, in their minds. So, they made it their mission to handle all their customers' demolition and environmental concerns, in both the present and the future.
This mindset made them stand out—they were in it for the long haul.
Iowa Demolition began planting seeds of trust and dedication with their clients across the Hawkeye state, which quickly grew into perennial partnerships. They kept coming back year after year.
EMERGING AS ELITE INDUSTRY LEADERS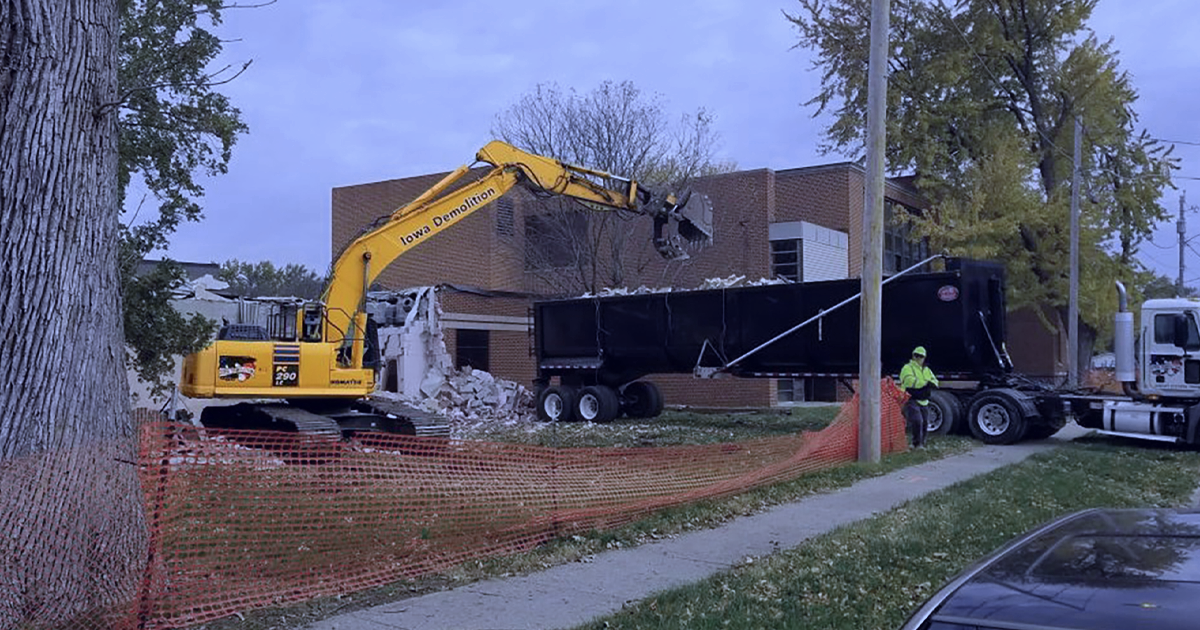 Iowa Demolition started taking on impressive projects right away after their 2012 founding.
A few years in, they were already performing demolition work on prominent Des Moines buildings such as the luxurious R&T Lofts, the former home of the Des Moines Register. By 2016, they were tackling massive jobs for important companies like 3M, carrying out high-priority demolition work tens of thousands of square feet at a time.
Earth Services & Abatement (ESA) would eventually take notice of Iowa Demolition's momentum.
Founded as a small asbestos abatement shop in 1982 in Sioux City, Iowa, ESA was on track to become a full-service environmental company when they came across Iowa Demolition. A couple decades of tremendous growth gradually took them out west to Colorado, but they never forgot their Midwest roots.
They were drawn to Iowa Demolition for a few reasons.
For starters, Iowa Demolition had an incredible industry track record. Plus, they had the demolition skills and equipment needed to create a truly turnkey company alongside ESA.
Between their businesses, they had the ability to remediate a site, abate the buildings on the property, and then tear them down as one unified workforce. It was no secret that this would have a positive effect on their own businesses as well as their clients'.
Most importantly, Mike Berst, Dan Marx, and the Iowa Demolition team held the same deep-seated values as ESA's owners Kory and Kristian Mitchell. They believed that safety comes first, that customers must be treated as high-priority partners, and that their work should always be performed for the greater good of their communities.
It was a perfect fit—ESA officially acquired Iowa Demolition in 2017.
Together, they kept growing their businesses and their capabilities. ESA and Iowa Demolition essentially became the industry's living example of the word "turnkey."
And Iowa Demolition's impact was about to expand like never before.
In early 2019, they would come to the aid of a small town after it was ravaged by an EF-3 tornado the previous summer.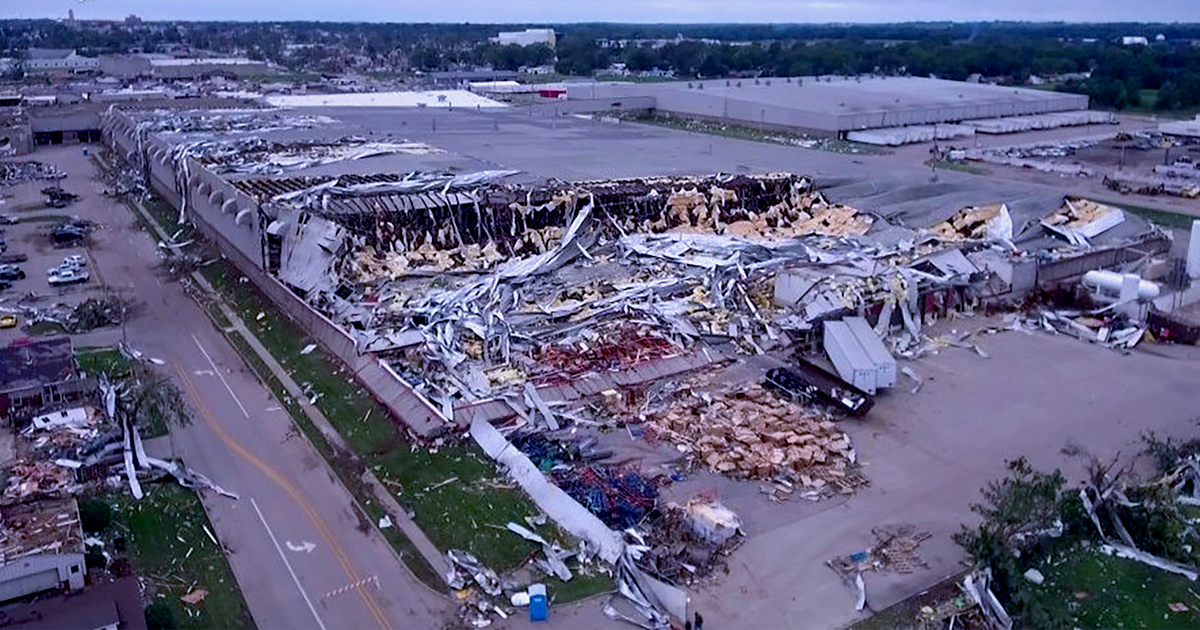 Iowa Demolition arrived in Marshalltown, Iowa in January 2019 to begin asbestos abatement and demolition work on a Lennox manufacturing plant with over 135,000 square feet of serious damage.
The scale of this project was immense. It was a challenge, but it showed other companies throughout the Midwest what Iowa Demolition was capable of, and why their at-the-ready attitude would make them such a great partner.
Their industry recognition accelerated even more when they joined the EIS family alongside ESA later that year.
Larger and larger clients began to form long-term relationships with Iowa Demolition as a result.
Alongside ESA, Iowa Demolition has maintained partnerships with clients throughout the Midwest and Rocky Mountain regions that have stood the test of time. Iowa Demolition continually solves their problems, handling everything from natural disaster emergency response demolition to historic property renovation projects.
Time and time again, Iowa Demolition gets the job done. They're fast, they're compliant, and they're always ready to take on something new.
DOING THE IMPOSSIBLE, ON A REGULAR BASIS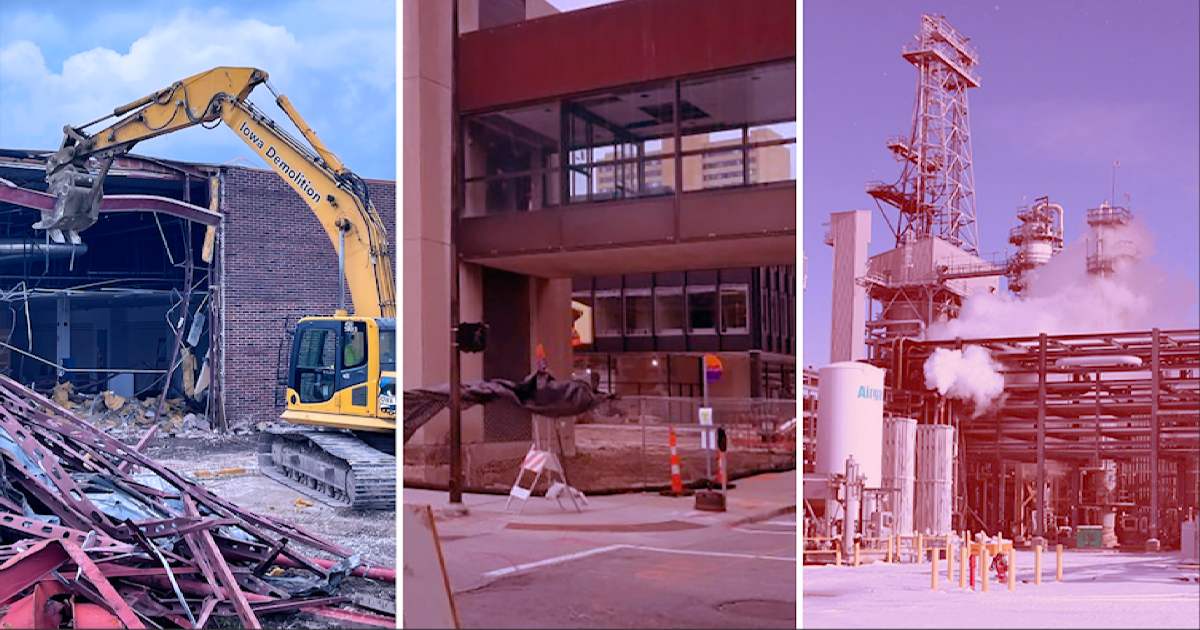 Demolition, abatement, and remediation projects can seem impossible. For example, how do you completely demolish a building in a busy downtown area while keeping its connected skywalk intact?
If you're Iowa Demolition, you simply figure it out. You do whatever is necessary to get it done safely and efficiently because your clients are depending on you.
Day after day, project after project, and year after year—you continue to make it happen.
Mike, Dan, and the Iowa Demolition team often equate this get-it-done approach with good hospitality, and it makes perfect sense the more you think about it. They refer to their company as a "restaurant", stressing that they need to do whatever is required to give new and returning customers a positive experience.
In other words, they go out of their way to make sure everyone gets exactly what they need. This applies to the communities they serve, as well.
Sometimes, Iowa Demolition makes this happen by restoring beloved amenities like the Varsity Cinema or the Ingersoll Dinner Theater in Des Moines.
They've also done this by providing cleanup support after natural disasters such as the aforementioned 2018 Marshalltown tornado, the deadly 2021 Kentucky tornado, or this year's Hurricane Ian.
Everything Iowa Demolition does contributes to their greater purpose.
Whether they're remediating a contaminated patch of land, removing regulated materials from a dilapidated facility, or tearing away at concrete and metal to make way for a new building, Iowa Demolition is always focused on making things better for people. They always go the extra mile.
It's what they've set out to do since the very beginning.
LEARN MORE ABOUT THE EIS FAMILY
EIS is a leading provider of mission-critical environmental and infrastructure services in the United States, serving a wide variety of public and private end markets. We offer a full suite of compliant and turnkey abatement, remediation, and demolition solutions that protect the health and prosperity of communities throughout the U.S.
Our trusted family of companies includes:
Earth Services & Abatement
1 Priority Environmental Services
Snyder Environmental
Potomac Abatement
Simpson Environmental Services
Iowa Demolition
AET Group
Eagle Environmental
To read the stories of our clients and learn what makes the EIS family such an ideal partner, explore our case studies.