The Story of Simpson Environmental Services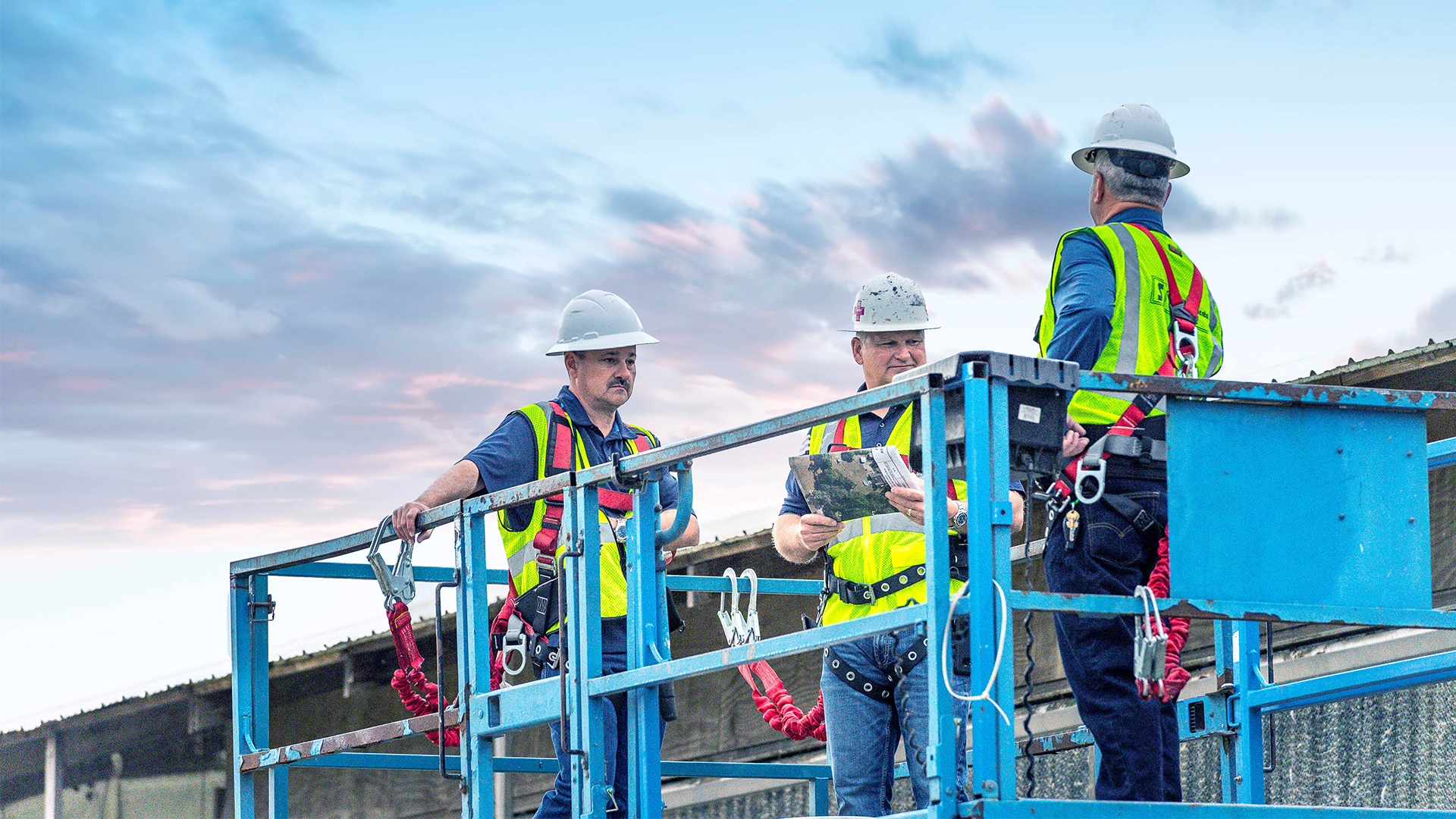 For over two decades, the Simpson Environmental Services, LLC (SES) team has been gladly taking on the totality of their clients' environmental concerns, no matter the challenges.
Whether they're performing asbestos and lead abatement, mold remediation, mercury floor removal, HVAC duct cleaning, or other services—Simpson always works to exceed expectations. They do their absolute best every time.
However, a job well done is often just the beginning.
As they've expanded their business to cover the entire state of Florida (and beyond), Simpson has always thought about the long-term. They've worked hard to become a one-stop shop for their clients, operating through what they call a "base hitting" framework.
Simpson doesn't just chase profits and try to hit bid-by-bid "home runs", they go from base to base with their clients as they address all their needs. They treat their customers as valued partners and build relationships with them along the way.
Why do they take such an approach?
Simpson—just like the entirety of EIS—realizes the importance of family. They treat their clients, their communities, and their people as such.
TAKING CARE OF ALL THEIR CLIENTS' NEEDS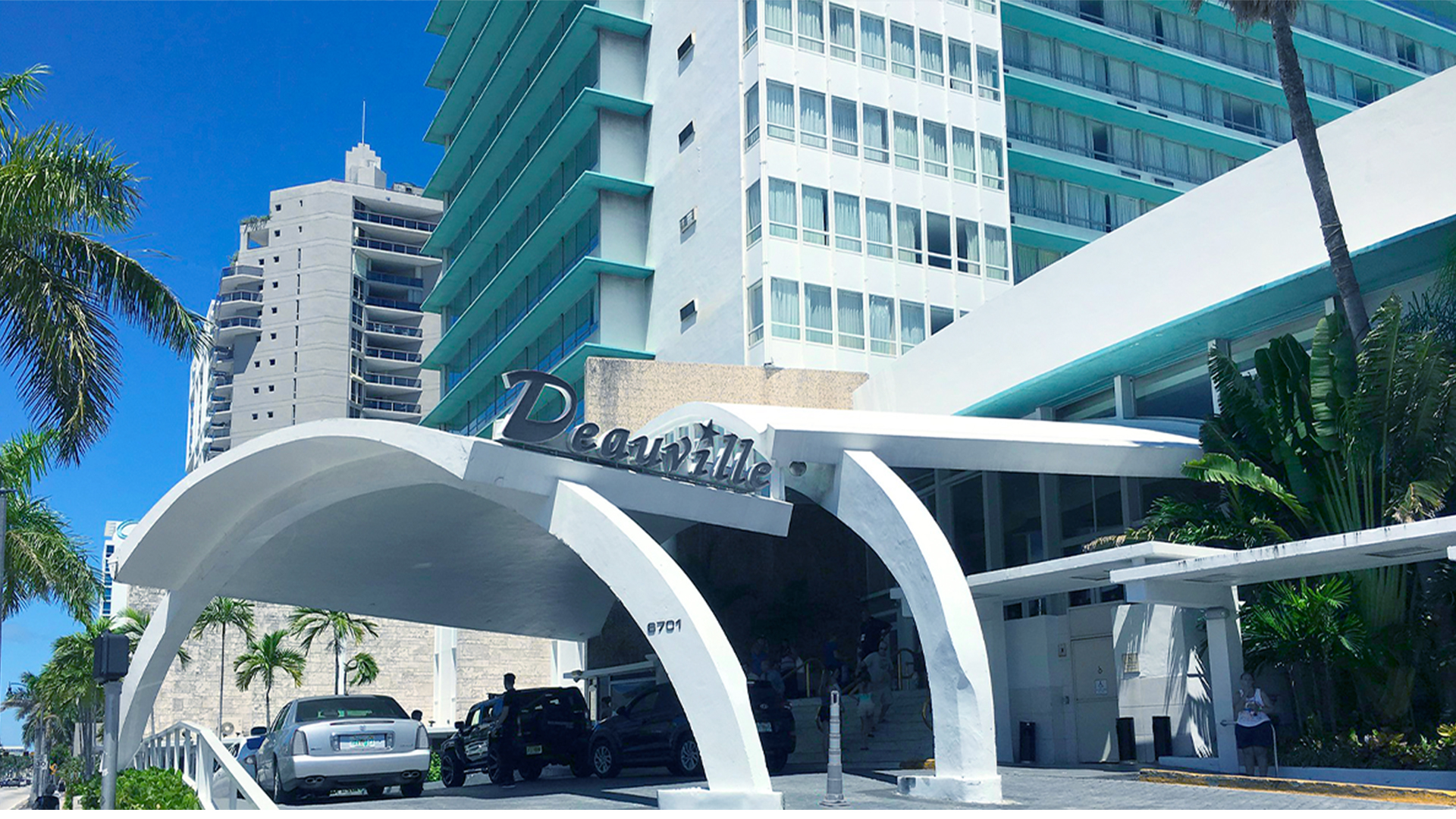 When a client is facing an environmental concern like an asbestos-ridden facility, their problem usually doesn't have a "simple fix."
These types of issues take many steps to solve, each requiring lots of technical know-how and oftentimes niche expertise.
Take Simpson's ongoing work on the historic Deauville Beach Resort in Miami, Florida for example.
The clients who own the property were faced with a challenge when they were creating plans to completely demolish it: the building was filled with thousands of square feet of asbestos-containing materials.
In order for the building to be safely demolished, these materials would need to be cautiously removed. Further, roughly 110,000 square feet worth of block demolition would also need to be carried out to gain access to these materials in the first place.
Simpson was chosen for this job because they can handle it all, from the initial block demolition to the precise asbestos abatement work afterward. Their turnkey capabilities will help create time and cost efficiencies for the client, leading to a better overall project experience.
Were it not for Simpson's full-service model, the client would have to work with multiple contractors, keep track of separate workflows, and spend much more time staying on top of paperwork, billing, etc. Working with Simpson, they'll get to enjoy a streamlined process instead.
Over the years, Simpson has also developed expertise in a somewhat niche service category: HVAC duct cleaning and mechanical repair/replacement. Though this is often utilized as an effective standalone solution for clients, it's become a prominent part of Simpson's "one-stop shop" capabilities.  
Simpson often performs HVAC duct cleaning work in addition to other environmental processes such as mold remediation or asbestos abatement. This is done to rid sites of airborne contaminants, often built up in facilities' ventilation systems over the years.
Whether Simpson's duct cleaning work is part of a large cleanup process for a contaminated facility, or if a client just wants to proactively battle the effects of Florida's constant humidity, their crews will handle the entire operation from start to finish.
GOING THE EXTRA MILE
FOR THEIR CLIENTS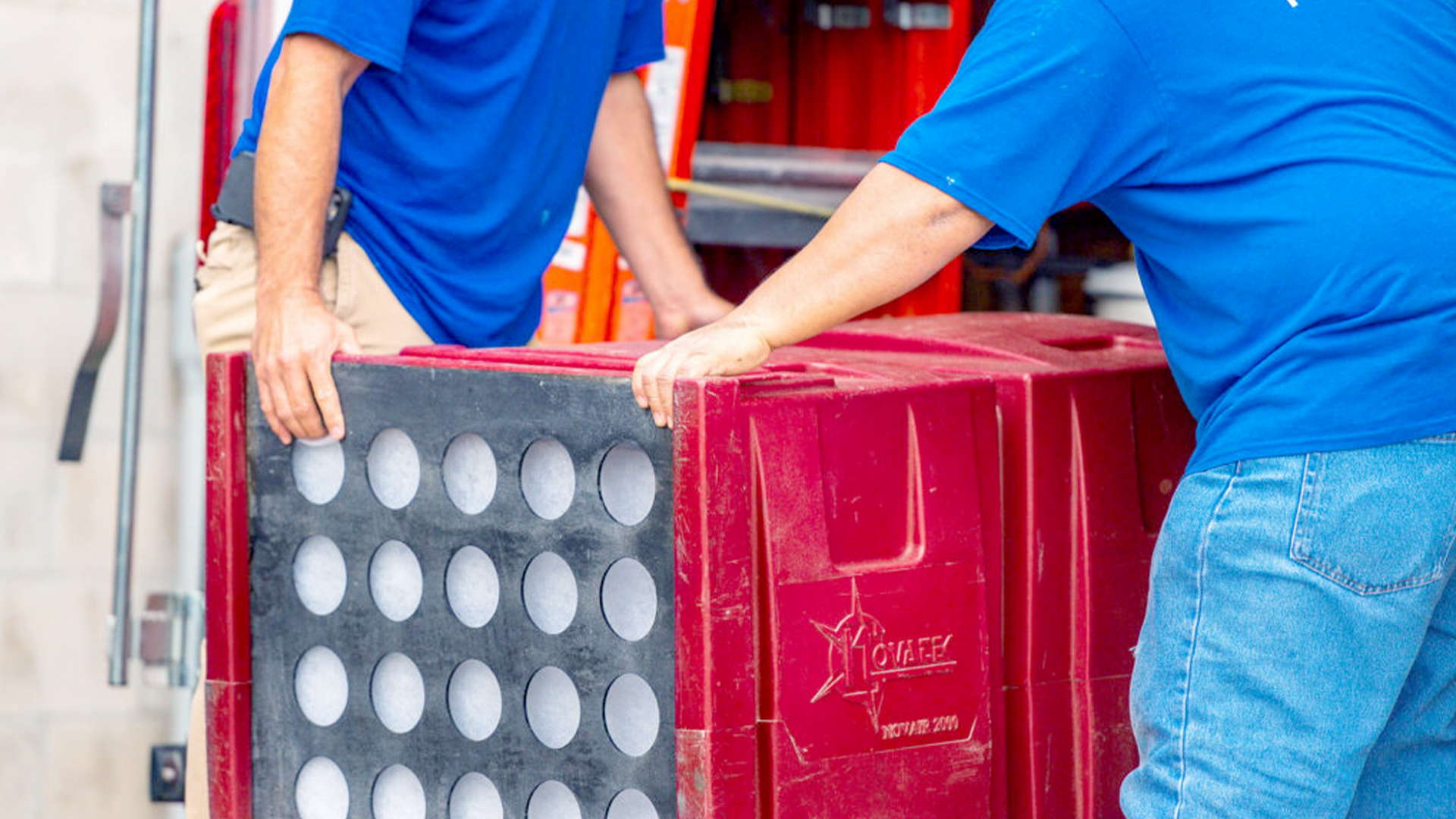 From their early years in the late 90s all the way to the present day, Simpson has gone above and beyond for their clients. Their "base hitting" framework has led them to scale up their capabilities and even move into new geographical markets to match their clients' growth.
Joining the EIS family in 2019 has without a doubt strengthened their ability to do this.
For example, when a long-term client in the food retail industry recently needed to have work done in Tennessee, Simpson was able to collaborate with The AET Group (another member of the EIS family) and get them on the project. The client received the same level of expert service that they were used to with Simpson, even though the project occurred way outside of their usual geographical reach.
Though remarkable, this is not a rare type of occurrence for members of the EIS family. Our companies across the U.S. have been expanding their businesses in a similar fashion, cross-selling and collaborating to meet their clients' evolving needs as they grow.
 AND THEIR COMMUNITIES
Simpson's family-first values have also shaped their longstanding commitment to community support—they pride themselves on giving back.
Throughout the state of Florida, Simpson's team members are involved with all sorts of educational programs, public health charities, housing initiatives, youth sports leagues, county fairs, and other philanthropic efforts.
Simpson's website has a lot of great information regarding their community outreach and the collective impact they're making. You can find it here.
 LOOKING OUT FOR EACH OTHER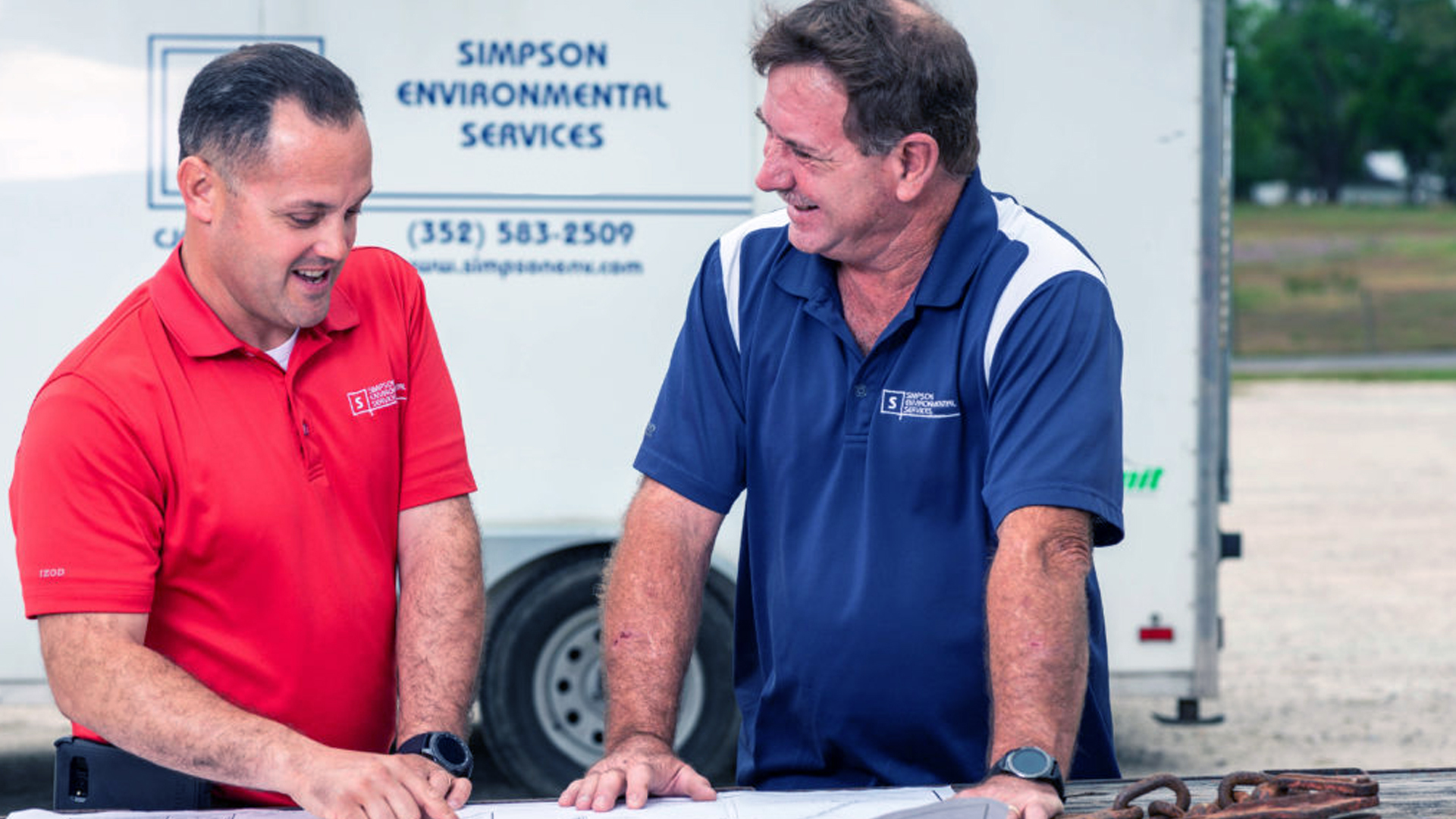 Perhaps the strongest part of any familial bond is the desire to seek shared safety and prosperity, an aspiration that's ingrained not only within Simpson, but the entirety of EIS.
Large portions of Simpson's team, especially their leadership, are actually connected through family or have known one another for a very long time. Many have even been with the company for upwards of 15-20 years. Regardless of tenure, though, everyone on the Simpson team knows that safety comes first.
They keep each other out of harm's way through training, equipment, certifications, and best practices because they truly care about each other. Safety isn't a requirement to the people at Simpson—it's an instinctual part of protecting their family.
But that's just in the field.
Through cross-selling, project collaboration, and other business development efforts, Simpson connects with their fellow companies in the EIS family and helps them grow.
They're always willing to share their valuable expertise as well, like when they trained Snyder Environmental to help them build out a NADCA-certified HVAC duct cleaning service extension.
Snyder had no certifications or service offerings in this space before this cross-training occurred. However, thanks to Simpson, they were able to further develop their business and offer even more solutions to their customers.
Simpson's overall impact on their clients, their communities, and the EIS family of companies has been remarkable, but it hasn't been surprising. When you treat the people around you like family and sincerely invest in their well-being, good things happen.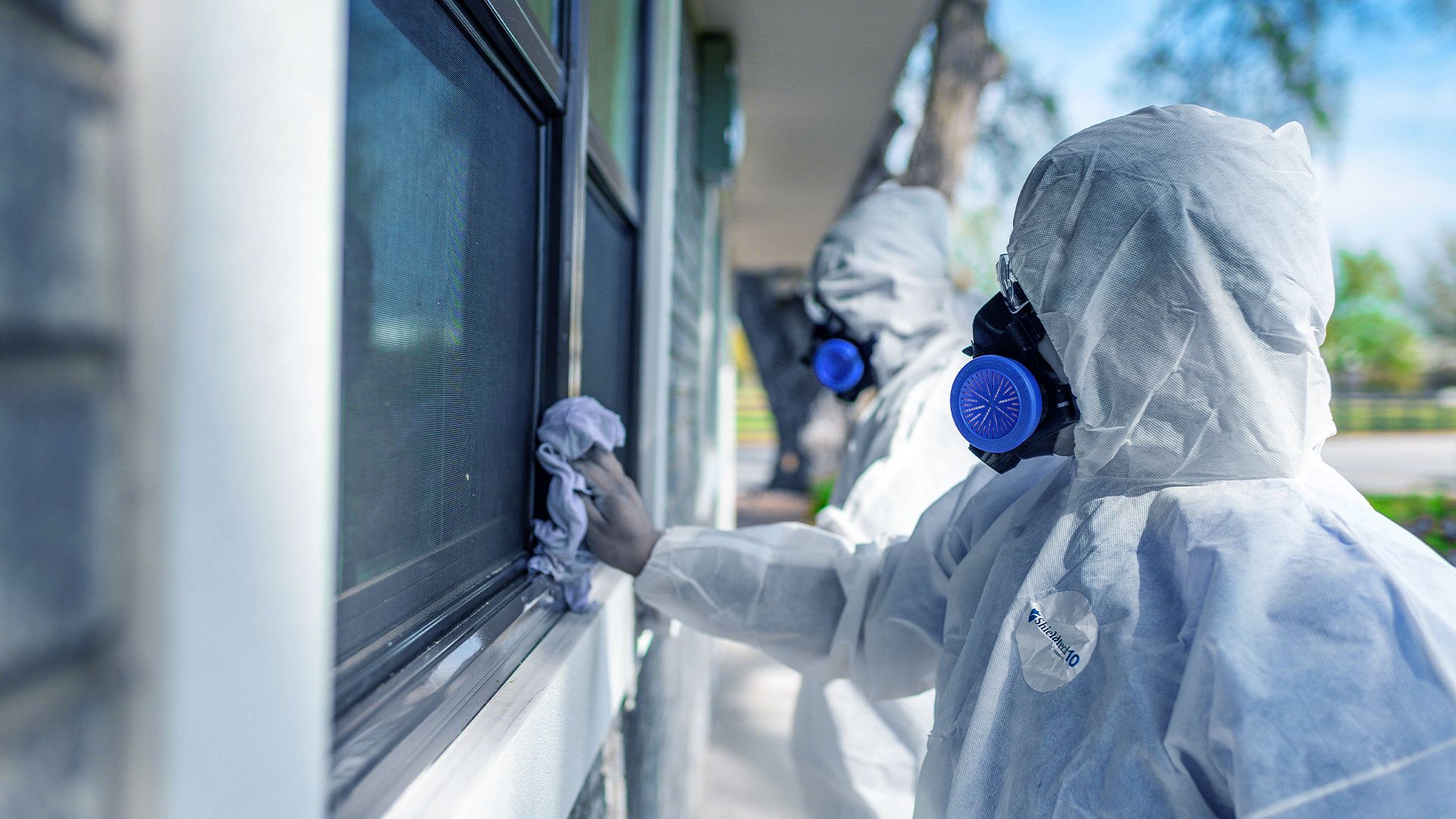 LEARN MORE ABOUT THE EIS FAMILY
EIS is a leading provider of mission-critical environmental and infrastructure services in the United States, serving a wide variety of public and private end markets. We offer a full suite of compliant and turnkey abatement, remediation, and demolition solutions that protect the health and prosperity of communities throughout the U.S.
Our trusted family of companies includes:
Earth Services & Abatement
1 Priority Environmental Services
Snyder Environmental
Potomac Abatement
Simpson Environmental Services
Iowa Demolition
AET Group
To read the stories of our clients and learn what makes the EIS family such an ideal partner, explore our case studies.