Soil Remediation: How EIS Cleans Up "Dirty Dirt"
CAUSES & CONSEQUENCES OF CONTAMINATED SOIL
Contaminated soil, sometimes referred to as "dirty dirt", is a serious problem facing many communities across the U.S.
It's caused by hazardous materials (often asbestos, petroleum and its by-products, lead, PCBs, coal ash, and other types of toxins) entering the soil over time. This is often the result of unregulated and unsafe industrial, agricultural, and waste disposal practices.
Polluted soil can cause significant—even fatal—health problems for humans, animals, and ecosystems affected by it. But the damage doesn't stop there.
Without timely or effective remediation, soil contamination can result in higher drinking water costs, decreased tourism, loss of local biodiversity, crippled nearby property values, and other issues with negative fiscal implications.
It goes without saying that all these consequences take an immeasurable toll on the social and cultural well-being of affected communities.
Thankfully, soil remediation can help relieve these problems and even reverse their effects.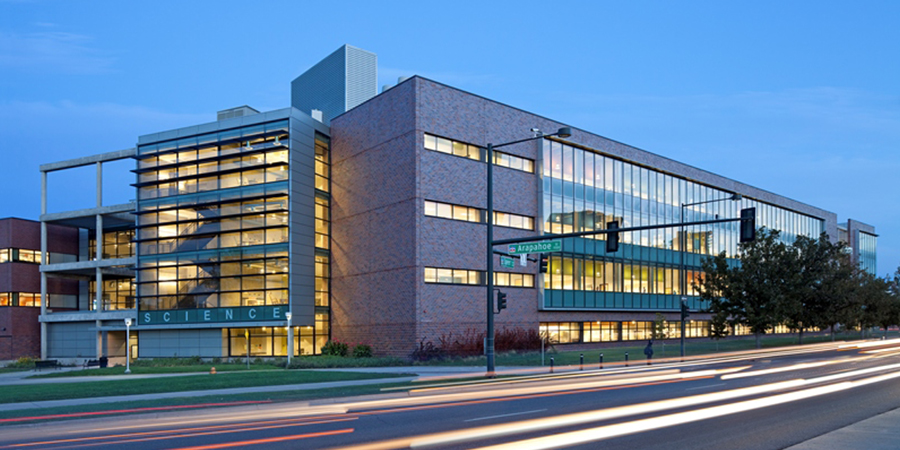 THE SOLUTION—SOIL REMEDIATION
Soil remediation is an environmental cleanup process that involves the identification, removal, treatment, and disposal of contaminated soil from an affected area.
This type of work is on the rise, and for good reason.
An increased focus on environmental health has changed for the better what society deems to be safe and permissible.
Many contaminated industrial, commercial, residential, and agricultural sites that were considered "acceptable" by previous standards are now undergoing soil remediation and other types of revitalization processes to make them safer for humans and surrounding ecosystems.
The Auraria Campus at the University of Colorado Denver is a great example. For many years, it was the site of landfills, leading to widespread soil contamination. Effective remediation, carried out by Earth Services & Abatement (a member of the EIS family), made safe redevelopment of this area a possibility. This case study provides more details.
The size and scope of "dirty dirt" cleanup efforts can be immense, especially when the contamination spreads into groundwater or surface water. For example, a single ESA project in Denver for the GSA at the Denver Federal Center involved millions of gallons of contaminated water and over 280,000 yards of contaminated soil. Read more about it here.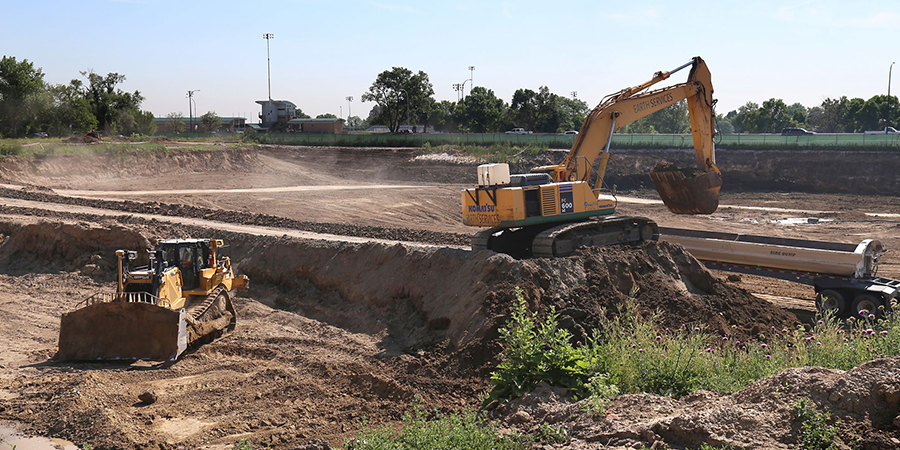 EIS IS A TRUSTED, TURNKEY SOIL REMEDIATION PARTNER
The EIS family of companies is a leading provider of soil remediation, having safely removed millions of yards of asbestos, petroleum, lead, and coal ash-impacted soil throughout the U.S. across a wide range of projects.
Our combined bandwidth and technical expertise allow us to carry out not just soil & groundwater remediation, but also abatement and demolition work for projects of all sizes. We're a one-stop shop for environmental cleanup and contaminated site revitalization.
Take our 32nd and Syracuse St. and Stone House Farms project, carried out by Earth Services & Abatement, for example.
Our team handled all the abatement, remediation, and demolition processes on this site under one service umbrella.
We safely turned the area from a hazardous community blight into one of the most desirable neighborhoods in Denver, all the while providing our client with a smooth, streamlined project experience. Read more about it here.

THE SOIL REMEDIATION PROCESS
Soil remediation begins with a comprehensive site investigation, conducted by a qualified environmental firm like EIS.
From there, the process varies greatly site-by-site. Generally, soil remediation work will fall into one of two categories: "in situ" (in place) and "ex situ" (complete removal) remediation. EIS companies can safely and effectively perform both.
In situ soil remediation involves treating the soil on the affected site itself. This is often carried out through soil blending, aeration, the application of treatments, and other on-site processes.
AET (another member of the EIS family) performed this type of work at a bulk fuel station in Lake City, Florida in 2020. They utilized air sparge (AS) and soil vapor extraction (SVE) technology to restore the site, while also carrying out all the necessary construction work to put these systems into place. Through their turnkey capabilities, they were able to operate, maintain, troubleshoot, and repair the entire fleet of remediation systems without outsourcing any subcontractors.
Ex situ remediation, on the other hand, involves the safe removal and transportation of contaminated soil to allow treatment to be carried out at an off-site location. Another AET project serves as a great example.
When stormwater systems and soil on a site were contaminated by a 20,000-gallon peanut oil spill, AET was contacted to clean it up. They've safely carried out 2 feet of sludge removal in the tank farm containment and have removed 120 vacuum truckloads of petroleum contact water (PCW) and oil from the site so far.
No matter the size or type of soil remediation project, safety is always paramount.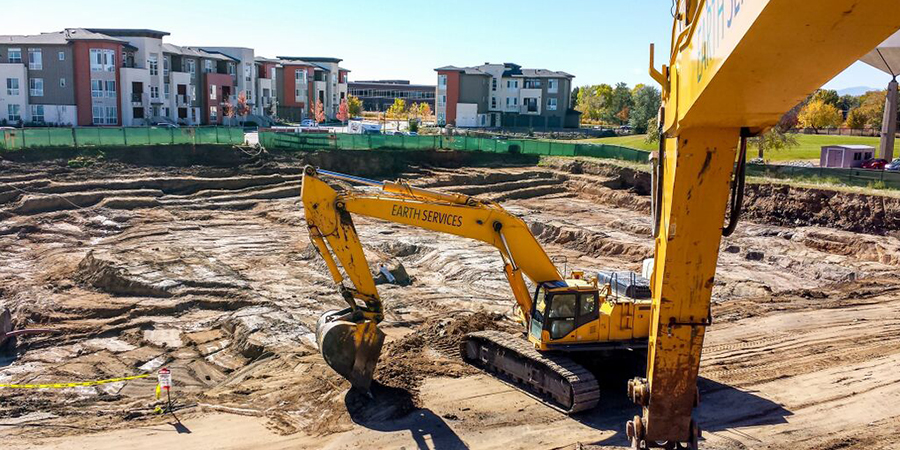 KEY PROCESS CONSIDERATIONS—SAFETY
Safety is the difference between catastrophic failure and a job well done—it affects every step of the soil remediation process.
When we provide our crews with proper training, equipment, and resources, they're able to perform necessary soil remediation work quickly and effectively for our clients.
Upon project completion, our will clients no longer have a hazard on their hands—they'll be protected from further operational or fiscal harm and can get back to business as usual.
Most importantly, surrounding communities will be kept safe from the looming threats of environmental and economic deterioration they previously faced.
A safety mishap in this sequence of interconnected events could derail the entire operation. This may result in workplace injuries and/or deaths, ineffective remediation solutions, damaged client finances and reputations, and ultimately, more damage to the affected community.
That's why EIS takes safety so seriously. It's our number one priority across all our projects, not because it has to be, but because it's the right thing to do. Our family of companies has been able to achieve an EMR below one for over a decade as a result.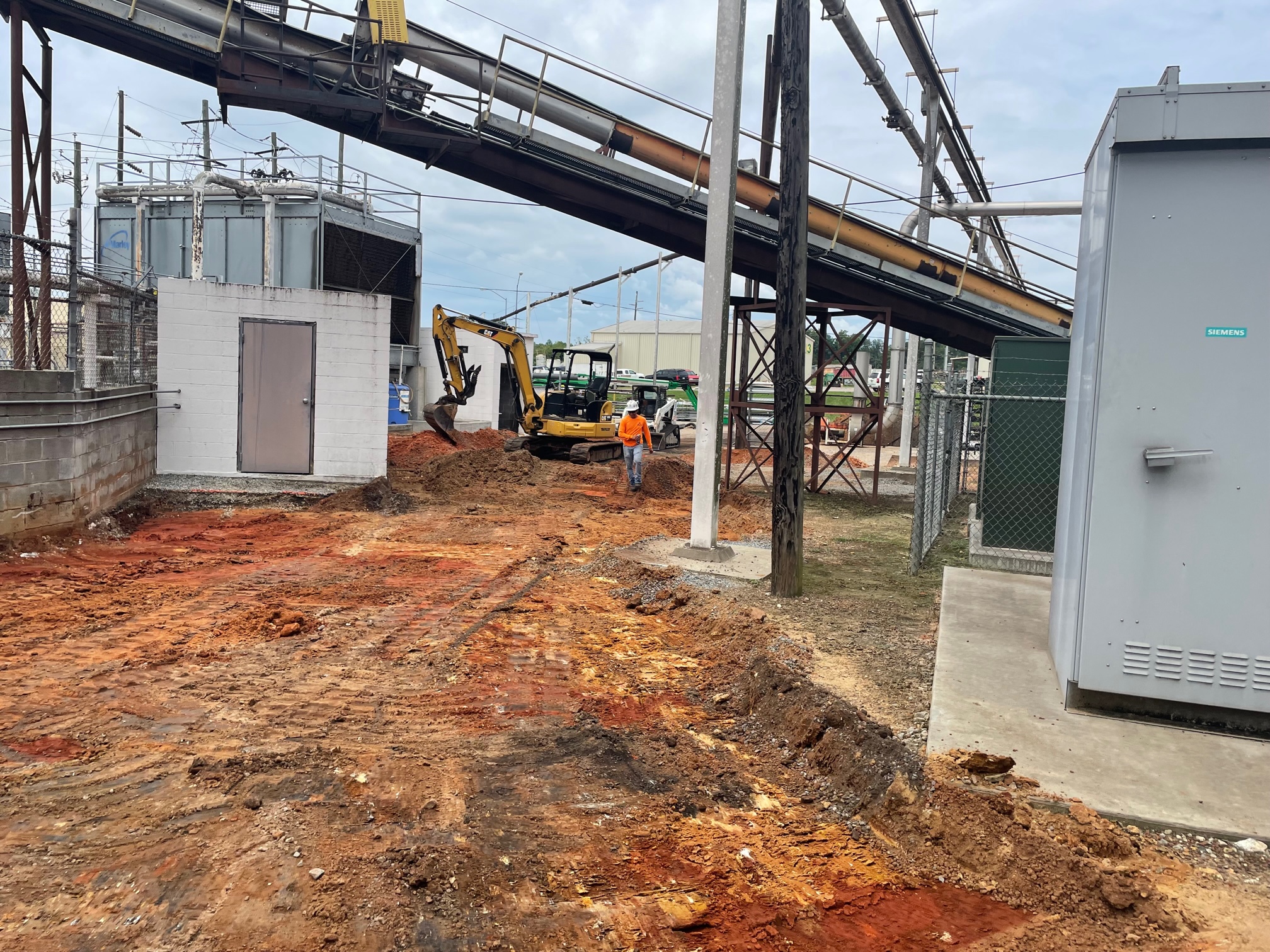 KEY PROCESS CONSIDERATIONS—COMPLIANCE
Proper identification, handling, and transport of hazardous and non-hazardous waste is absolutely necessary to ensure both the safety and compliance of soil remediation projects.
When soil remediation service providers fail to follow proper safety protocols or comply with procedural regulations, it doesn't just lead to workplace hazards and environmental risks. Such behavior leaves clients in the path of legal, financial, and operational harm.
We don't let regulation changes sneak up on our clients, only to be noticed when it's too late. The EIS family of companies stays informed on federal, state, and local policy changes to ensure all our soil remediation projects meet long-term compliance standards.
EIS is also meticulous with our recordkeeping and operational paperwork.
Our team carefully maps out every part of the soil remediation process, ensuring that all corresponding documents are filled out, sent, and received correctly and on time.
This allows our projects to flow smoothly and efficiently, from the moment of the initial site inspection to the time the last load of contaminated soil is dropped off at a treatment facility.
EIS always delivers on compliance. We get the job done correctly and safely—it's our mission.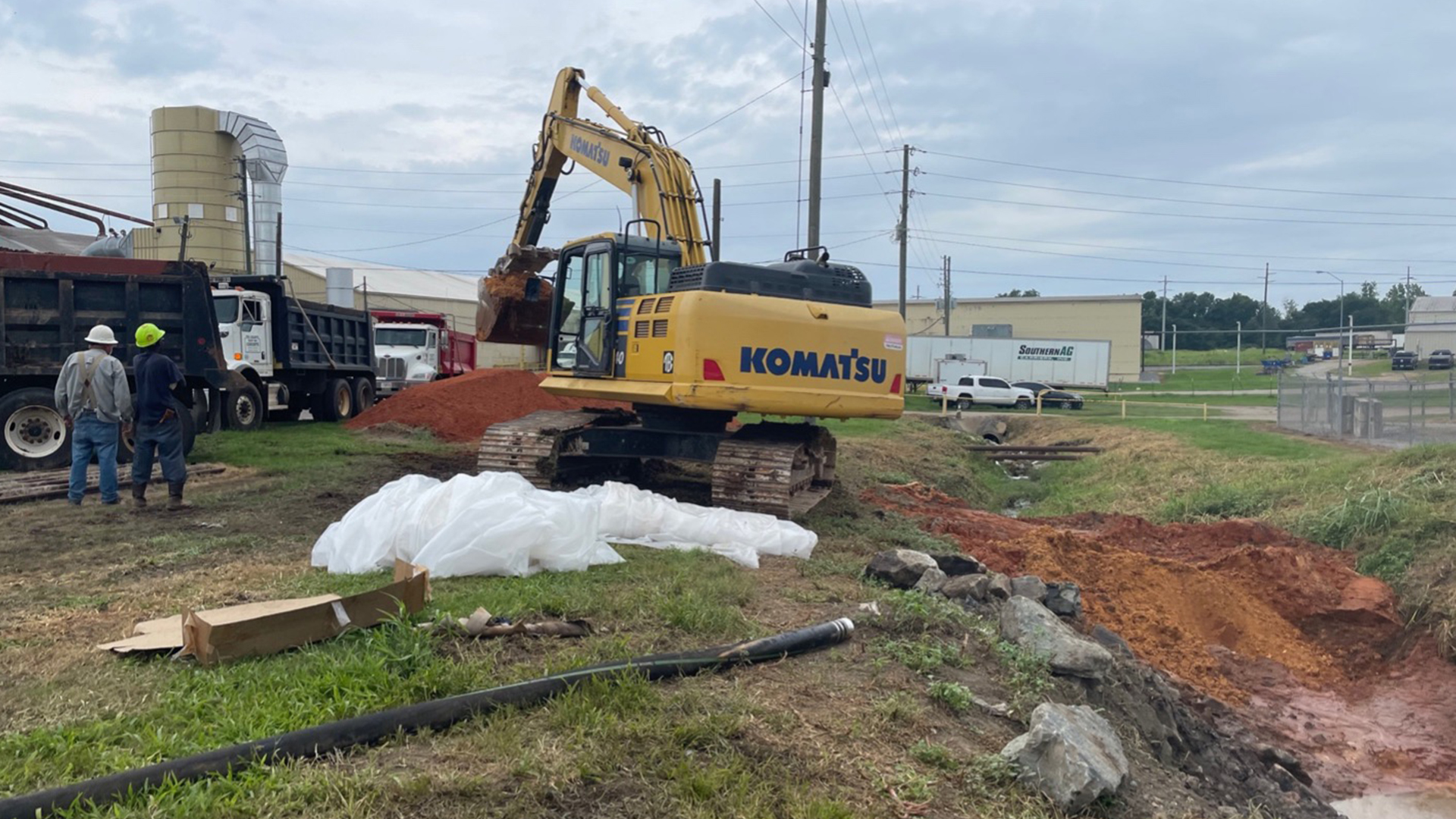 READ OUR SOIL REMEDIATION SOQ
The EIS family is ready to take on your next soil remediation project. Download our SOQ document here to learn more about our capabilities.
LEARN MORE ABOUT THE EIS FAMILY
EIS is a leading provider of mission-critical environmental and infrastructure services in the United States, serving a wide variety of public and private end markets. We offer a full suite of compliant and turnkey abatement, remediation, and demolition solutions that protect the health and prosperity of communities throughout the U.S.
Our trusted family of companies includes:
Earth Services & Abatement
1 Priority Environmental Services
Snyder Environmental
Potomac Abatement
Simpson Environmental Services
Iowa Demolition
AET Group
To read the stories of our clients and learn what makes the EIS family such an ideal partner, explore our case studies.