Environmental remediation is transformative. But it all starts with the right partner.
Environmental remediation may sound complicated, but the impact is easy to see:
Healthier communities.
Stronger economies.
Revitalized environments.
And amazing new possibilities for our partners and clients.
In this post, we dig deeper into this transformative process: what it is, why it matters, and what makes EIS companies the leading choice for environmental remediation solutions.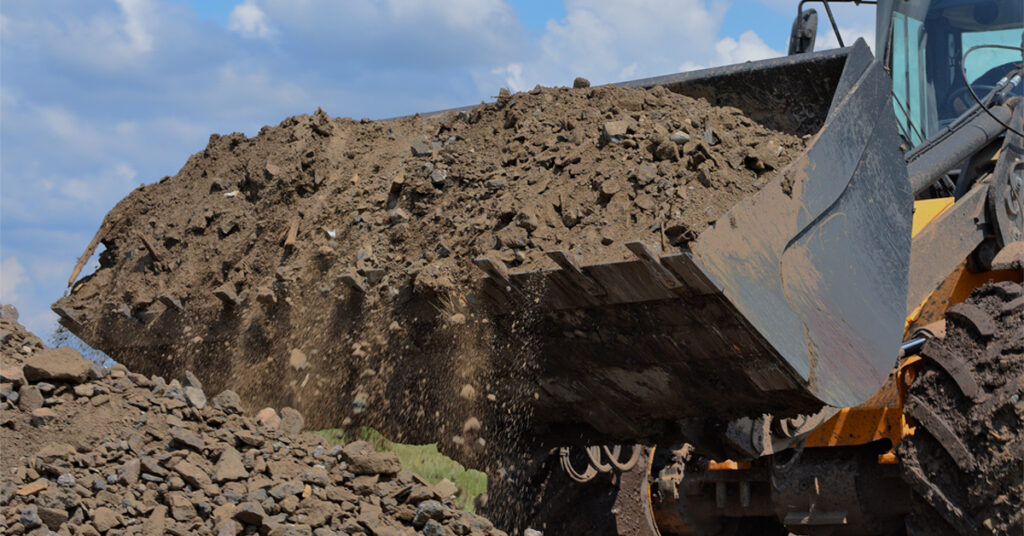 What is environmental remediation?
Over time, lead, asbestos, petroleum, coal ash, and many other contaminants have become a danger to health and our environment. They can be found almost everywhere, from the buildings we live and work in, to the soil and groundwater supply.
While this pollution can accumulate over a relatively short period, its effects can be lasting, damaging nearby ecosystems and posing health risks for years to come.
At EIS, we want to be part of the solution, leaving a cleaner world behind. Our team of over 1,000 trained professionals uses their knowledge and expertise to remove contaminants from the air, building environments, from surface water, groundwater, sediment, and soil.
The scale of remediation varies greatly from project to project, as do the tools and techniques used. Sometimes, remediation involves removing thousands of cubic yards of contaminated soil. Other times, a team of professionals may apply a chemical treatment to surfaces to remove mold spores. We also have specialty equipment for the removal of coatings such as lead and hazardous materials such as mercury flooring in school gym floors.
Remediation is not a band-aid or a quick fix. It's a lasting, transformative solution.
Our goal is always the same: to leave environments safer and cleaner than how we found them.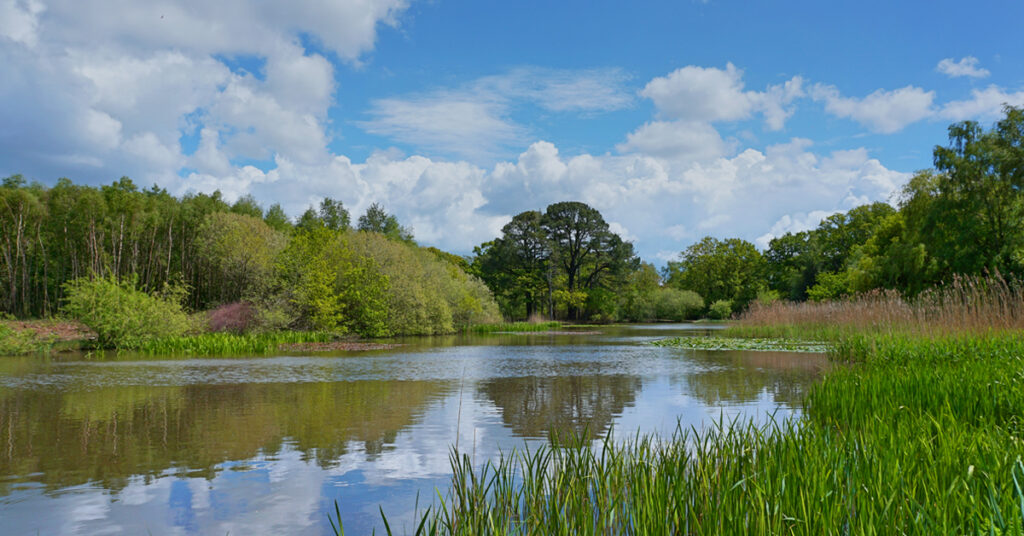 Why does remediation matter?
One reason is compliance. The EPA enforces strict standards related to water and soil quality, as do many local and regional governments, and remediation is often required to ensure compliance. For example, owners are often required to ensure contaminants have been removed from an area before construction begins.
But environmental remediation offers plenty of benefits beyond compliance. By removing contaminants from an area, remediation can help restore and revitalize environments, improve human health, support local economies, and enhance quality of life. In some cases, it can even improve property values. When communities use remediation to restore natural areas, sites that were once vacant or underused are transformed into valuable assets, boosting local property values and tax revenues.
A good example is the Stapleton Airport redevelopment project.
Today, the former International Airport is home to over 40,000 residents and is one of the most desirable neighborhoods in Colorado. Looking at it now, it's hard to believe that the site was once a highly contaminated landscape of asbestos-ridden buildings and bridges, surrounded by contaminated soil and groundwater.
Earth Services & Abatement, a member of the EIS family, performed the asbestos abatement and demolition of multiple buildings, bridges, and hangars. Once those were complete, ESA performed the contaminated soil and groundwater remediation on millions of yards of petroleum, asbestos, and lead-contaminated soil. It was one of the single largest remediation projects in Colorado history and is now known as the Central Park neighborhood in Denver.
What was once a dirty eyesore is now a vibrant community with natural open spaces and excellent schools.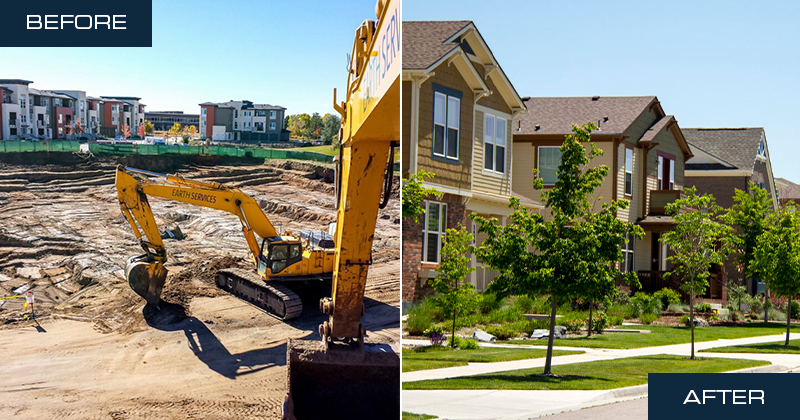 What makes EIS companies the top choice for environmental remediation?
EIS is one of the nation's largest platforms of environmental and infrastructure solutions providers. Our family of companies is devoted to supporting healthy and sustainable community environments.
Our unrivaled bandwidth, experience, and attentive service allow us to tackle any environmental challenge, all while ensuring on-time and on-budget work for our clients.
What makes EIS different?
We're safe. EIS is committed to upholding the highest safety standards, both on our job sites and when containing and disposing of hazardous materials. Our Experience Modifier Rate (EMR) stands at .77, a KPI that indicates an organization's safety performance, putting us ahead of our industry peers. Safety is more than a goal for us. It's our mission, and it's the right thing to do.
We're truly turnkey. EIS has more than 1,000 employees and 27 offices across the country. Thanks to our scale and our deep experience, we can provide all the services involved in the remediation process, creating cost-saving efficiencies and a straightforward process for our clients—one company, one point of contact, and only one bill to pay.
We're compliant. As a family of companies with more than 40 years of experience, EIS understands the complex, dynamic environmental regulations at both the federal and state level. When you work with our teams, you can be confident that your project will be 100% compliant—we never settle for less.
We're committed to the highest quality. With a network of trusted partners and more than 40,000 projects at our back, EIS provides the highest-quality solutions and services on every project—no exceptions. Our scale also gives us a few other advantages: In addition to our track record for quality results and on-time, on-budget work, EIS has a $10 million insurance policy, enabling us to protect your investment. We also have a $60 million bonding capacity with more than $20 million in single-project bonding.
Find the right partner for your next remediation project.
Ready to unlock the transformative impact of environmental remediation? Let's get to work.
EIS Holdings is a leading provider of mission-critical environmental and infrastructure services in the United States, serving a wide variety of public and private end markets. Our trusted partnership of companies includes:
Earth Services & Abatement
1 Priority Environmental Services
Snyder Environmental
Potomac Abatement
Simpson Environmental Services
Iowa Demolition
AET Group
To read the stories of our clients and learn what makes EIS a trusted partner, explore our case studies.